I was commissioned by one of U & Mr Jones' clients to create a card for his business' 8th anniversary. I was given instructions to have him up a ladder, to also include his van, as well as for a black cat to be chasing a golden cocker spaniel who has sausages coming out of his mouth. The client was very pleased with the outcome, as well as the business owner.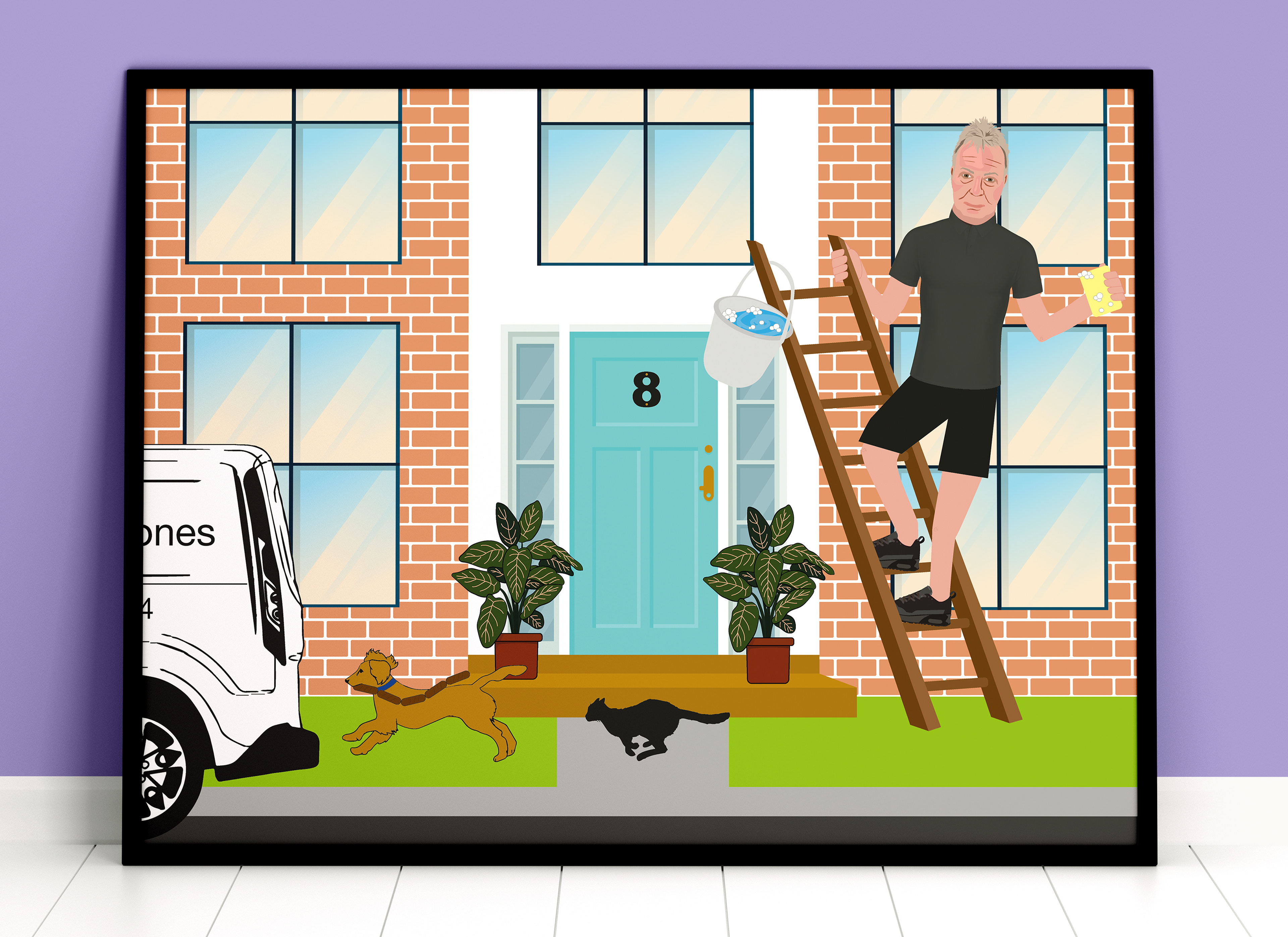 Would you like a personalised print for you or a friend? 
Get in touch now for a free quote!