The brief was to create different deliverables for goodbody wellness. The whole focus was to educate people as well as existing customers about CBD, the endocannabinoid system and about goodbody and their products. 
The theme we chose was a botanical theme, with pastel colours such as pink and green, and one singular dark blue as a contrasting colour.
Below are the different social media links for Goodbody Wellness:
The first deliverable was the A5 Guidebook. 
The guide was a soft introduction to the Endocannabinoid system, how it works, and how cannabinoids such as CBD interact with it. The guide positions hemp properly, explaining the differences between industrial hemp and marijuana (THC will get you high, CBD will not) and explore the versatility of this exotic plant.
It educates the target demographic about the potential health benefits of Goodbody products. It also explains how to use Goodbody Products, as well as common misperceptions.
The second deliverable was the animation, which consisted of 6 slides. This would be played on a loop throughout their store, with some information about CBD. There would then be a 'Ask one of our experts for more information'.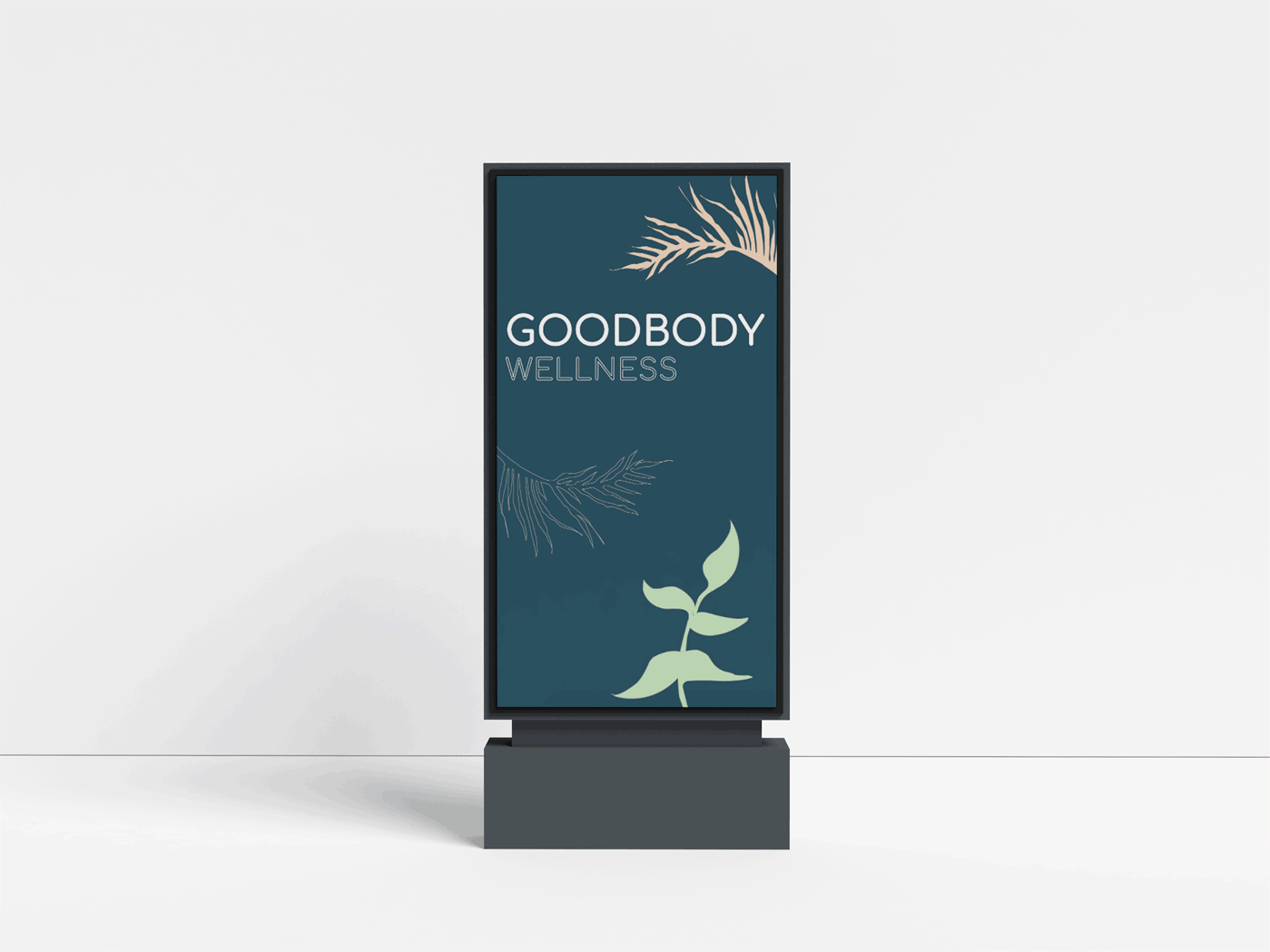 Next was the social media posts. We decided on 8 blue and 8 pink posts. They would get posted alternately with other posts, creating a zigzag across the profile.