Duolingo is the world's #1 language learning app – used by hundreds of millions of learners around the world. Duolingo's mission is to develop the best education platform in the world and make it universally accessible to everyone for free, from Syrian refugees to Bill Gates and everyone in between.
The benefits of learning another language are exponential, from boosting brain power to reducing global economic inequality.
And despite the serious mission at Duolingo's core, it was also founded on the idea that learning a new language should be fun. Why? Because you're more likely to stick with it! To make language learning fun, Duolingo gamifies the process, encouraging you to maintain your streak and top the leaderboards with the help of Duo, the quirky, helpful and sometimes passive aggressive mascot Owl.
Open young adults' eyes to the world of languages and inspire them to weave language learning into their daily routine, with an integrated campaign launching at the start of the school year.
As humans get older their ability to learn new languages and pick up new habits begins to slow down. It's for this reason that Duolingo believes it's important to open the minds of 16-22 year olds to language learning as it can set and change their future in ways most can't imagine.
OUR APPROACH (collaboration with TAKTIK Creative)
Our concept was to promote learning by showing the benefits, such as travelling and being fluent in other languages.We have created different touchpoints using flat design to connect to the whole audience, and also to encourage to learn using Duolingo. Flat design was our main inspiration, in which we focused our style around, similarly to how Duolingo styles their company.
I created all of the people, backgrounds, plane tickets and visuals for this brief, in which they were all styled, edited and collated by Grace (TAKTIK Creative).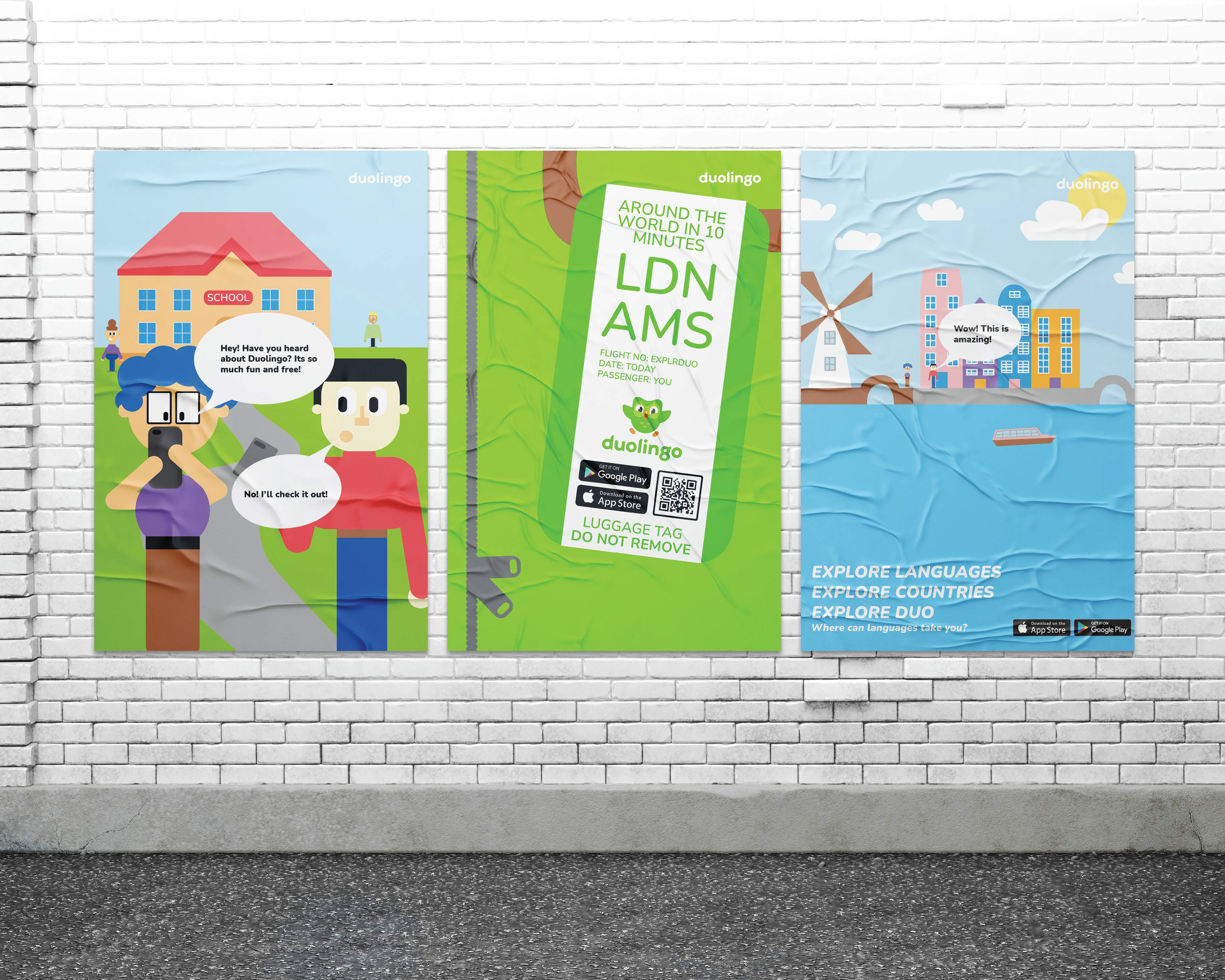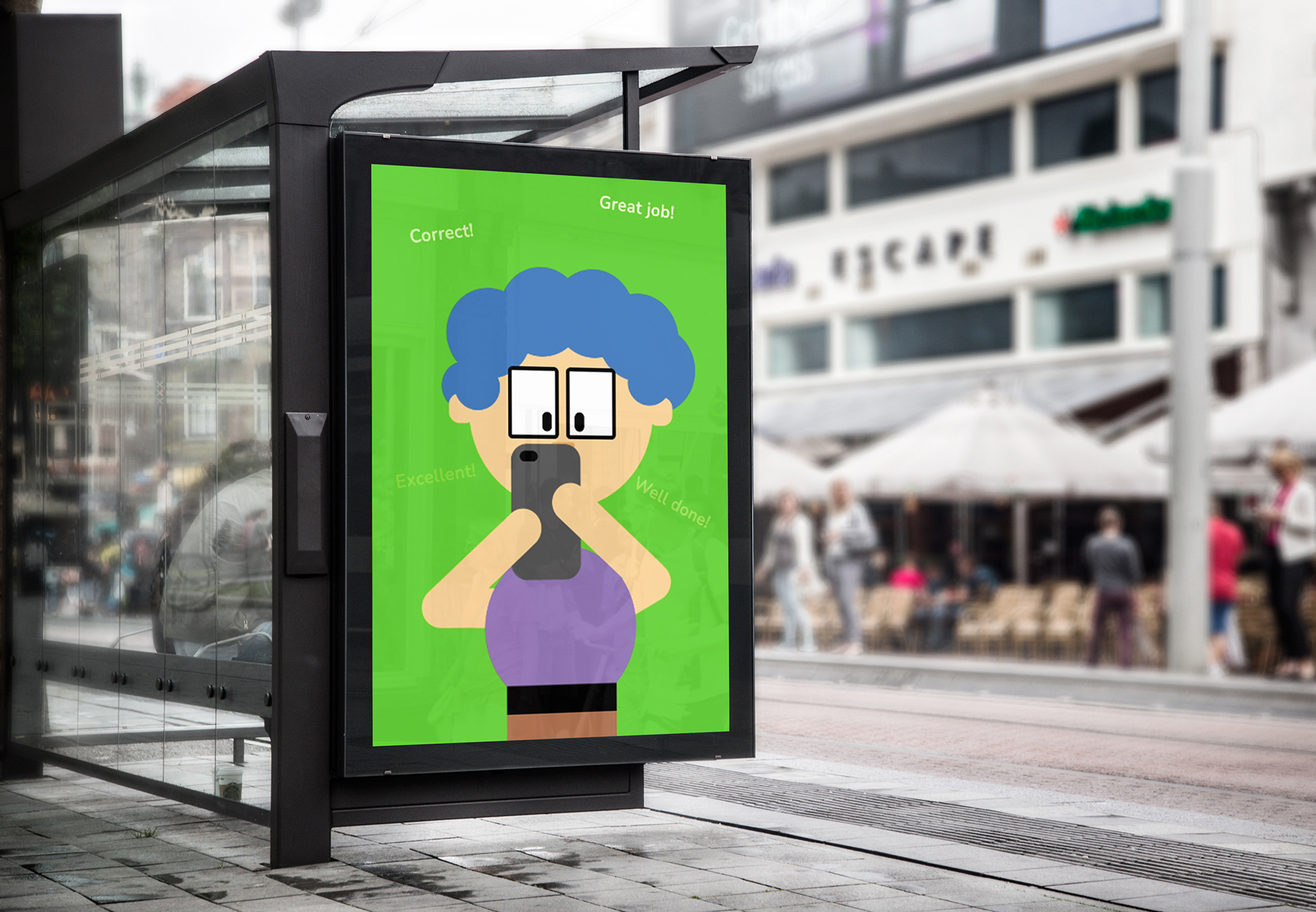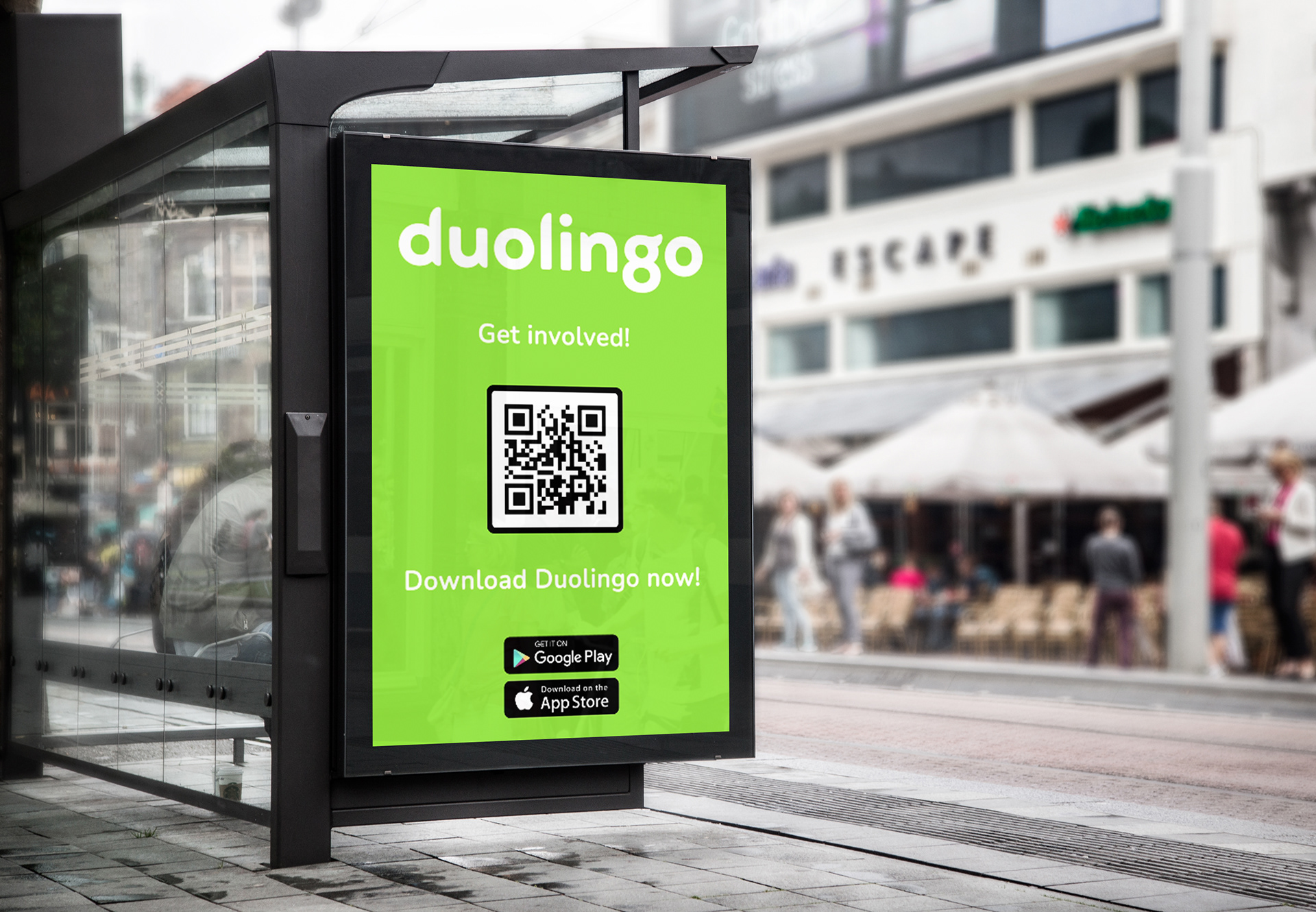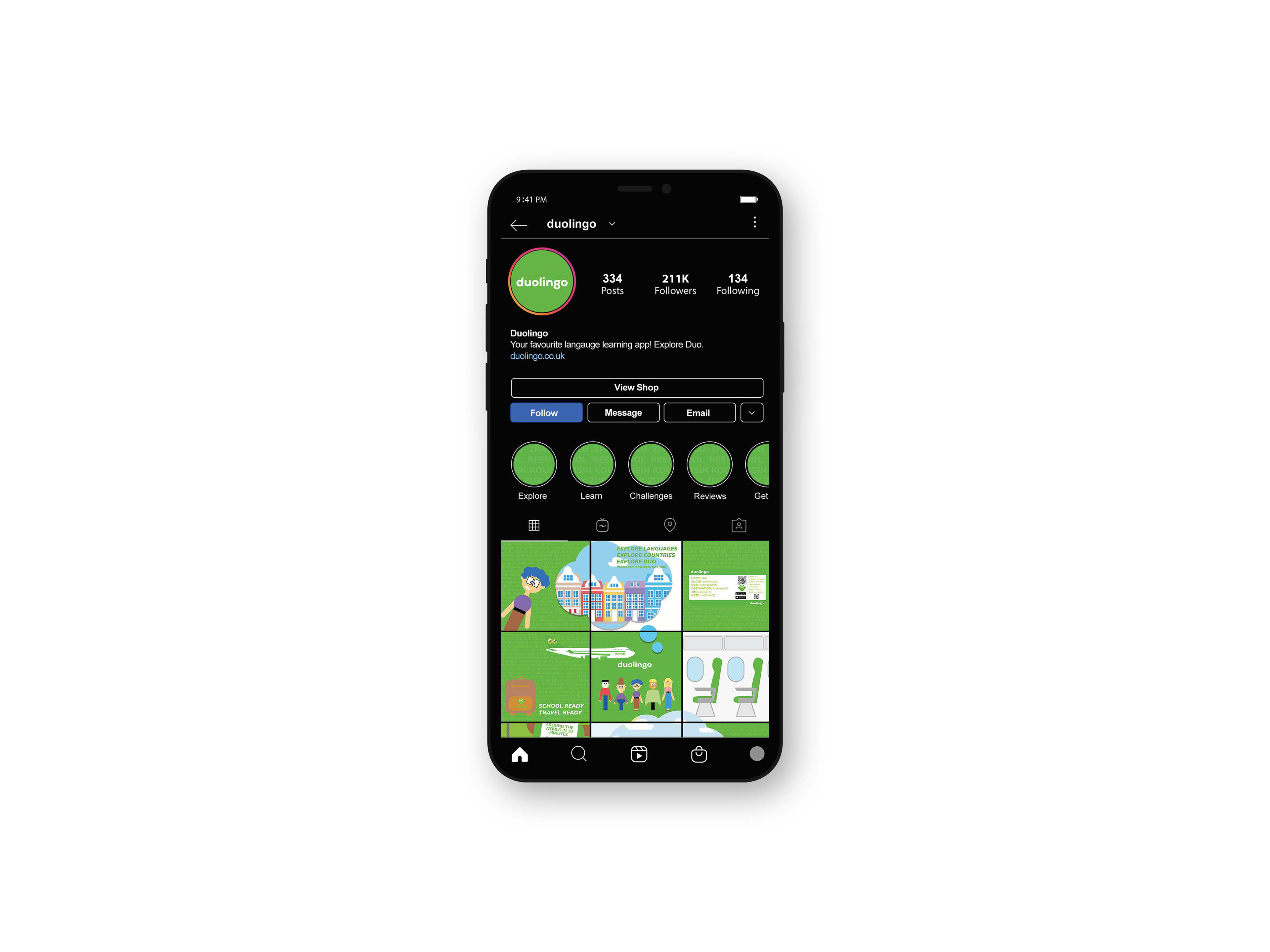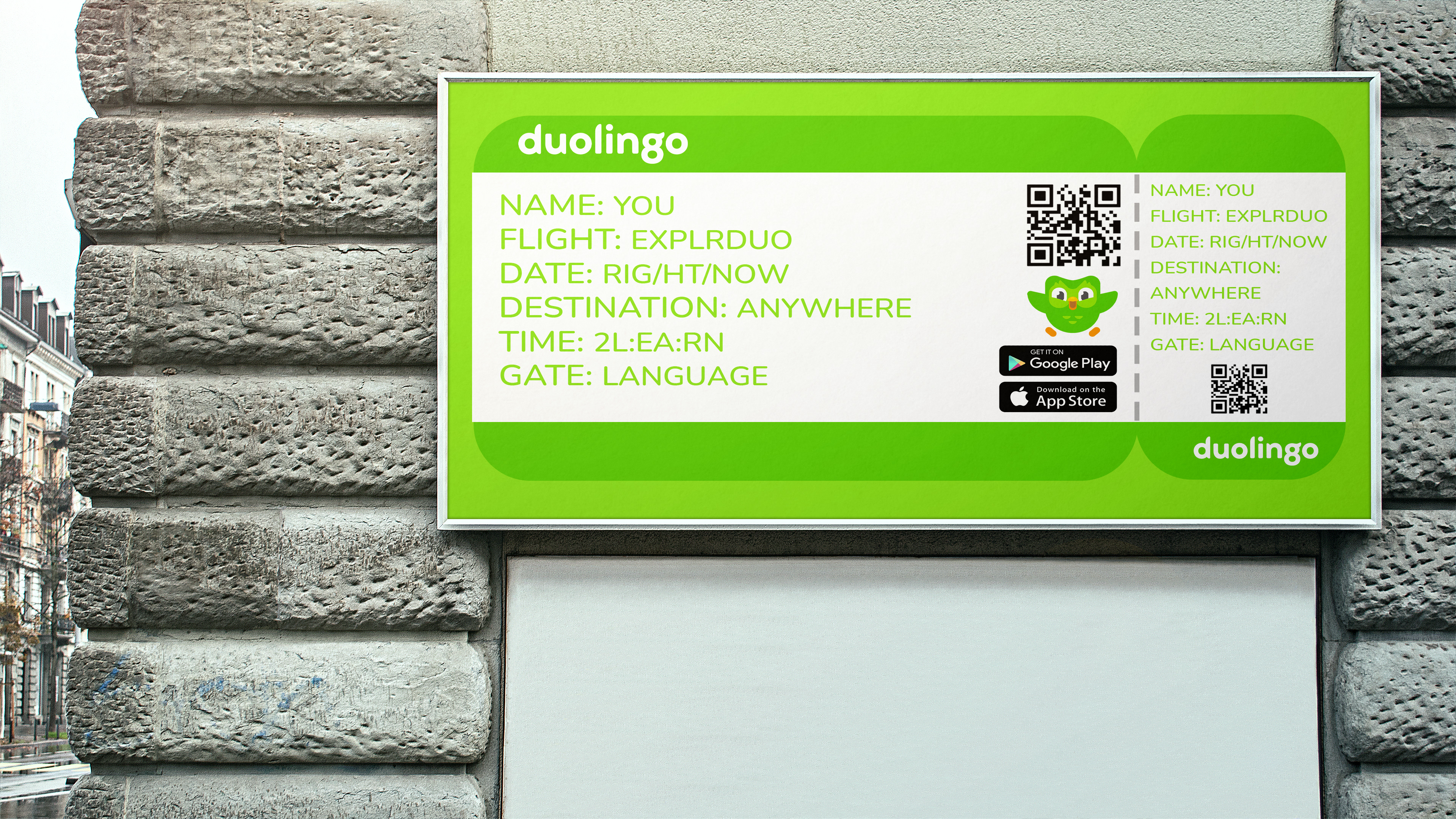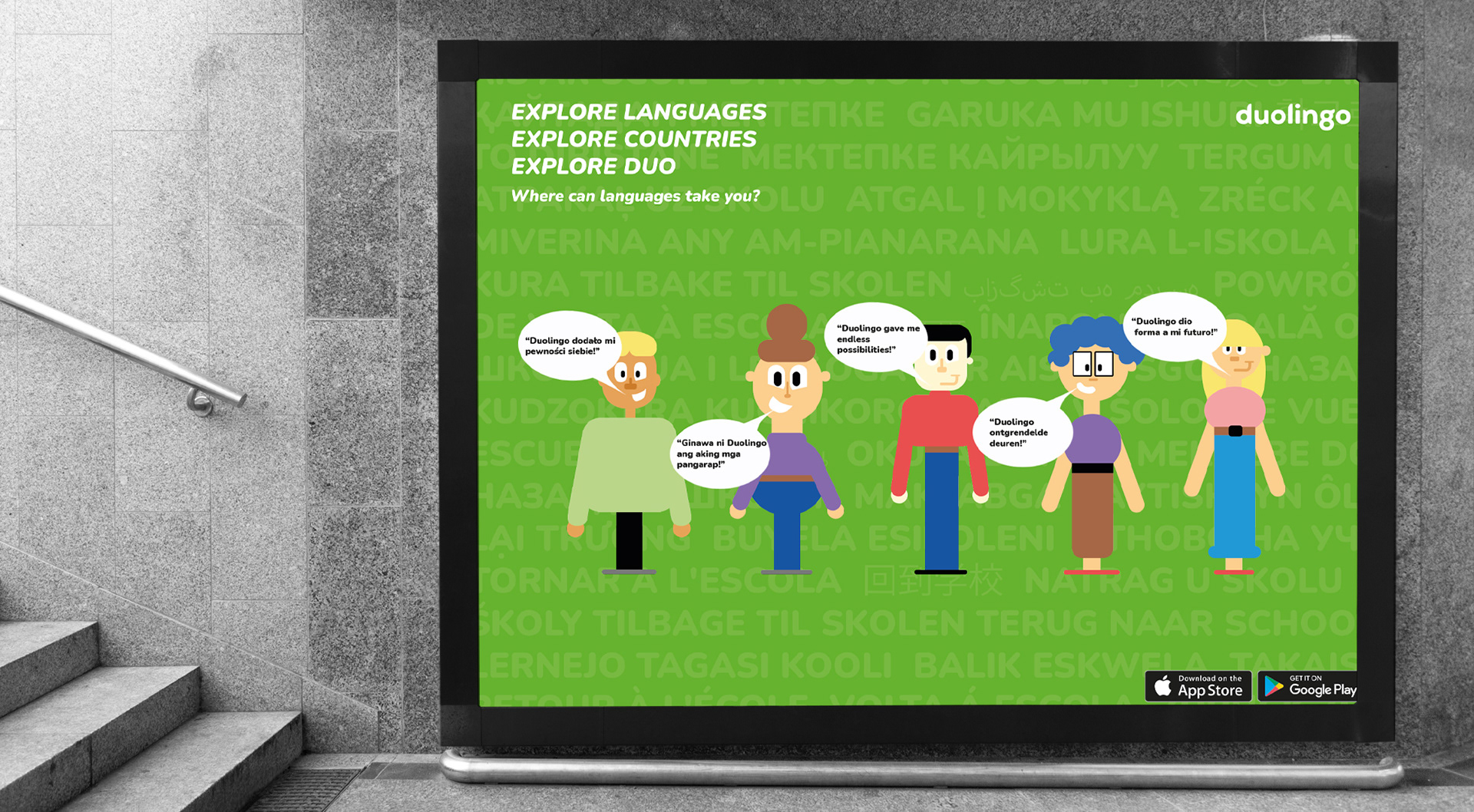 This next section of design is for the school fair element of our campaign. We would encourage the target audience to come to the stand, receive a lanyard, as well as a flyer. Our aim was to create a competition in which the winner - whoever had the most progress at the end of the day - would receive a trip to the country whose language they were learning.